As 2018 comes to a close, it's time to think about the direction you want your firm to take next year. What are your goals? What do you want to accomplish in the next 12 months?
Plan For 2019 Success.
It's that time of year when I speak with many firms who want to reinvest some of their year's proceeds into a business development program that helps them start off 2019 on a profitable foot. Most of the firms I work with have three things in common – they want to:
Save Time (bring in more high-quality calls and not weed through untargeted prospects)
Reduce Effort (see what your marketing/business development investment is returning to you in real time)
Increase Profitability (spend more time on revenue-generating work and reduce time spent on administrative tasks and business development)
Since marketing is a business expense, investing now often helps with your taxable income (definitely check with your accountant to see what makes sense for you).
Here's how you can get started for free
If you need a helping hand defining your vision for growth, speak with a FindLaw legal marketing expert to get your 2019 Law Firm Business Planner, a collection of useful worksheets to help you identify your business goals and the steps to take to accomplish them. From figuring out your business plan to tracking your budget, it has what you need to make your firm's dreams a reality.
Take a look at what's inside this year's planner.
One-page Business Plan
As an attorney, your days are filled with meetings, court and paperwork, which means you don't have a lot of time to create a lengthy business plan. This portion of the planner cuts to the chase and gets to the root of why you do what you do, providing room to share your firm's vision, mission, goals and more. But while it's just one page, don't be afraid to get detailed.
Answer the following questions when you fill out your firm's business plan for 2019:
What need is your firm addressing?
What makes your firm different than the one down the street?
Who is your ideal client?
How will you make money?
What channels will you use to promote your firm?
Business Vision
You can bet the legal industry is going to look different in the next few years. Think about it, Siri wasn't even around ten years ago and by 2020, voice-based searches are estimated to make up more than 50 percent of all searches. To survive, your firm must have a strong and focused vision for the future. This section is where you can summarize what your firm hopes to achieve in the next one, three and five years.
Tips for creating your business vision:
Keep it short and simple so anyone can clearly understand it
Be ambitious with what you want to accomplish but make sure it's attainable
Use present tense when writing to create more immediacy
Share your vision with staff to bring awareness and create interest
Business Goal Planner
This part of the planner is where to set major goals for your firm to focus on throughout the year. You can write down what you want to do, why you want to do it and how you're going to get it done. Nailing down the specifics helps you stay organized and focused on the path in front of you.
When setting your yearly goals, avoid these three common traps:
Failing to make them SMART (specific, measurable, attainable, realistic and timely)
Not assigning responsibility to a specific goal
Underestimating how long it will take to complete a task or project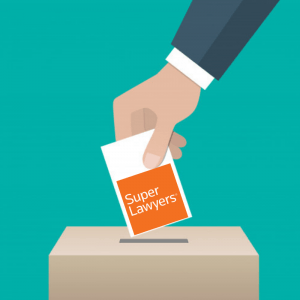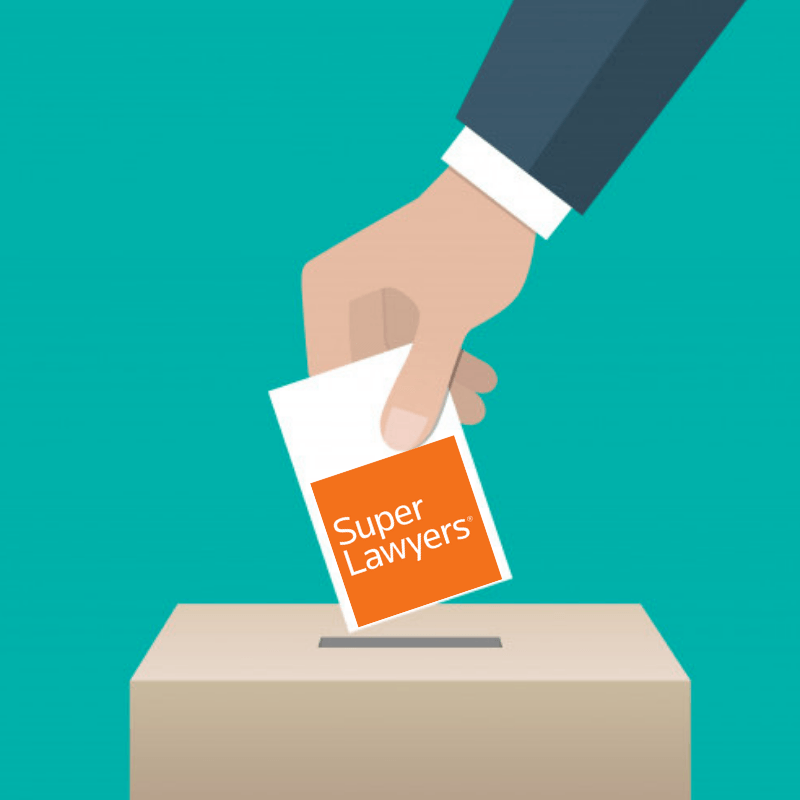 2020 Super Lawyers nomination window is open!
Even if you've been selected in the past, you need to make sure your profile is up to date to be considered. Set up a 20-minute review to make sure you're positioned for success in the selection process.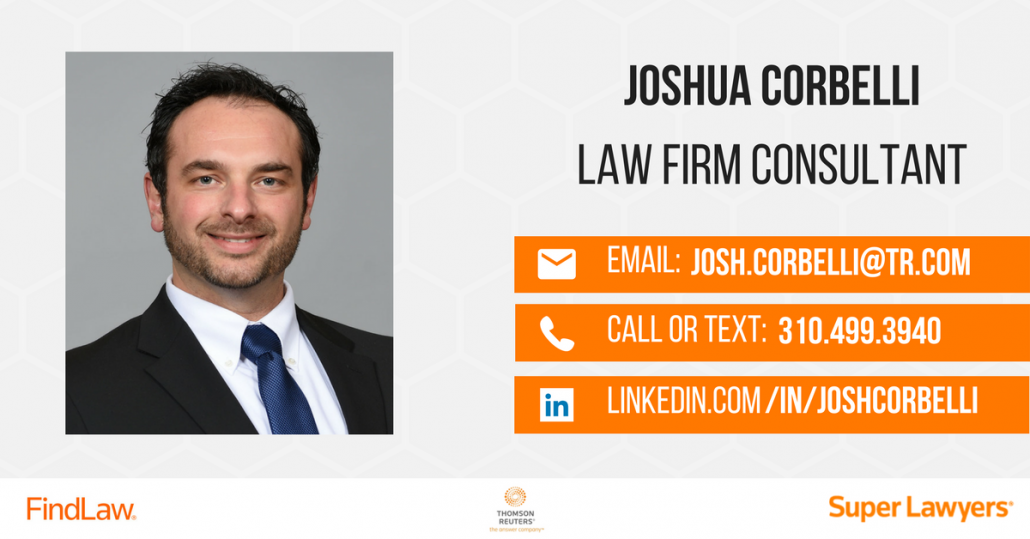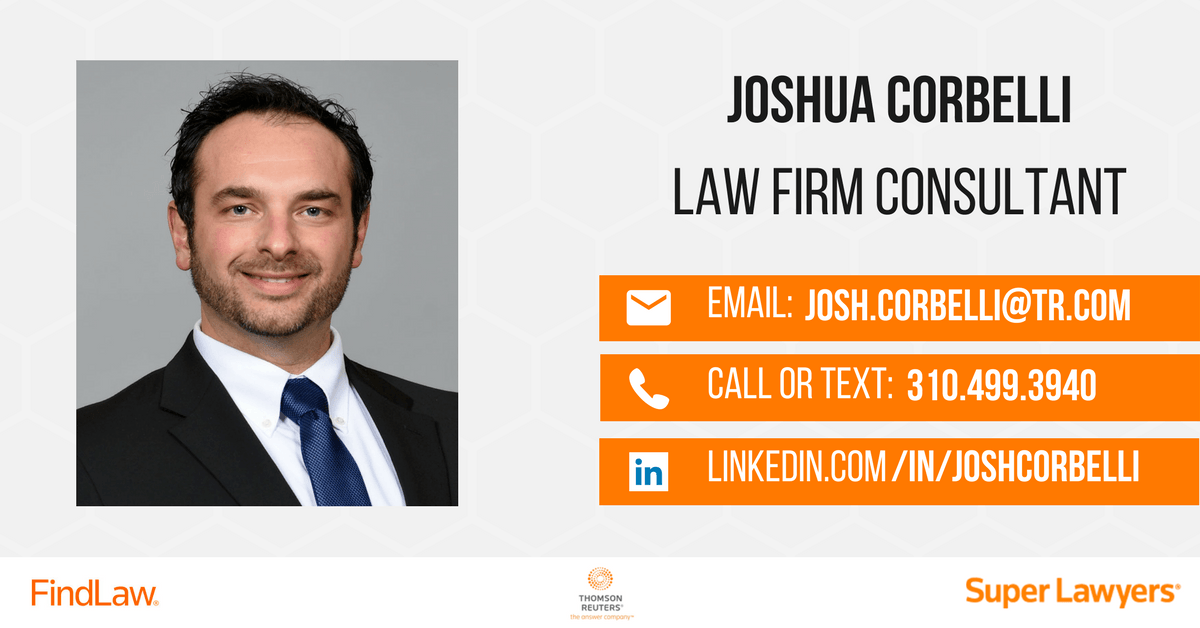 Josh is a brilliant marketer
Sergio Millas
HallPass Media
Josh is a brilliant marketer and phenomenal results-driven digital marketing strategist. He's great at bringing new ideas to the table and more importantly, making sure they are executed at a high level.
He stays on top of the trends, he's diligent and he's enjoyable to work with. I genuinely enjoy working with Josh and can recommend him as an asset to any organization looking for marketing expertise.
You would be fortunate to have Josh
Christopher Levinson
Vititoe Law Group
I have had the pleasure of knowing and working with Josh for several years now. Josh is an approachable, efficient, team leader in an incredibly competitive legal industry. When you work with Josh it quickly becomes apparent that he has an extensive knowledge of digital marketing combined with a creative and keen sense of knowing what your specific needs are, and how to best create and implement a successful marketing strategy for your company. In a world that literally changes daily, you would be fortunate to have Josh as your quarterback leading your team.
I would definitely recommend Josh
Guillermo Ortiz
Rose Klein & Marias
I've had the pleasure of working with Josh for several years. Josh has always gone above and beyond for our firm. His expertise and forwarding thinking approach to our marketing needs has helped us succeed. I would definitely recommend Josh for anyone who is looking to effectively grow their law practice.
Josh is great!
Law Offices of Lauren M. Abrams
Josh is great! He's accessible, responsive and is incredibly knowledgeable. He's always around to help me no matter how mundane my issue or stupid my question. I always enjoy meeting with him, and I've seen incredible results from his work. Cannot recommend Josh Corbelli enough.