Creating A LinkedIn Profile That Stands Out
The foundation of your professional social brand is your LinkedIn profile.  To make a good first impression to those seeking legal services and to referring attorneys you need a well-prepared LinkedIn profile.  It needs to have just enough information to pique their interest without giving them so much information that they do not have a reason to reach out and contact you.  It also needs to be consistent with what is on your firm's website.
40 percent of LinkedIn's more than 500 million members use LinkedIn daily
If your profile appears unprofessional or as if you do not care, why would the multitude of prospects on LinkedIn feel that you would treat them or their case any differently in person?
To make the most of your chance to show who you are and how you can serve the viewer focus on the tips for the four key elements below that will help you stand out from the competition:  your profile photo, headline, work experience, and reviews.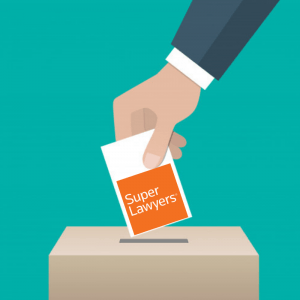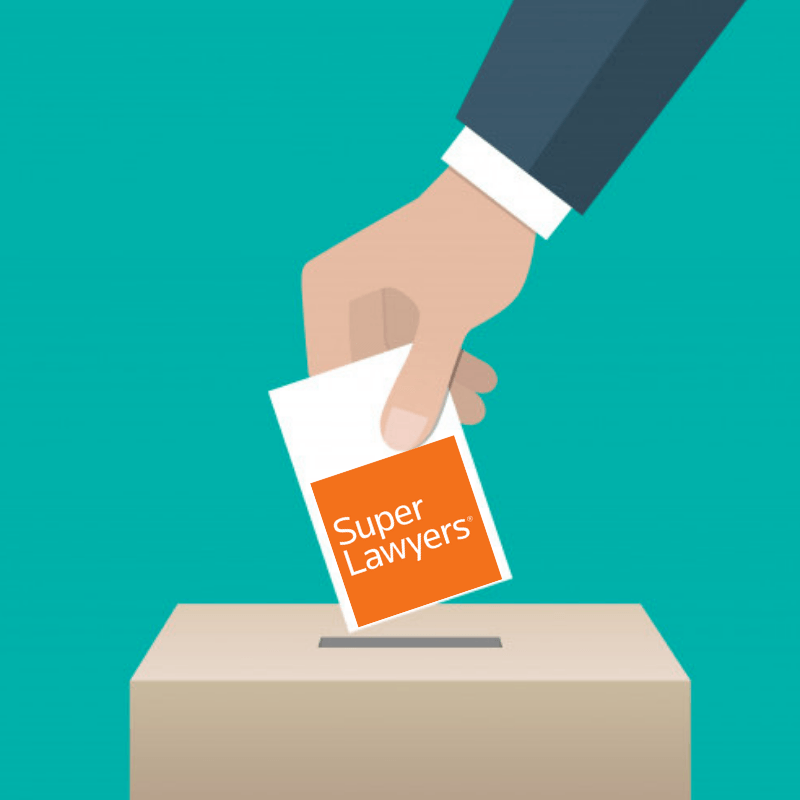 2020 Super Lawyers nomination window is open!
Even if you've been selected in the past, you need to make sure your profile is up to date to be considered. Set up a 20-minute review to make sure you're positioned for success in the selection process.
1.  

Make sure to include a profile photo.

  As well as being the first thing a potential client will see, your photo is going to follow you all over LinkedIn in groups, comments, posts, and articles.  That is why it is important to be sure that it is a professional headshot that projects authority, likeability, and competence.  2.  The headline should be no longer than 120 characters and should 

communicate benefits the viewer can expect when working with your firm. 

3.  The work experience section of your profile should be concise showing past law firms you have worked for, the time frame that you were there, your job title, and a very short summary of your responsibilities there.   

Describe duties of actual value to the viewer 

to stand out from attorneys who simply state their job titles in this section.  4.  To really stand out, 

ask for recommendations 

from past clients, referring attorneys, and coworkers that can be displayed in the recommendations section of your profile.
Here's Why It Matters To You. The enormous rise in popularity of LinkedIn, its unmatched professional networking opportunity, the ability to boost your professional image and engage with referring lawyers and prospective clients through posts, articles, and comments are all reasons you need to make optimizing your LinkedIn profile a priority.
I have successfully helped many small firms in the area improve their LinkedIn and social media image.  To learn more, you can set up a free consultation by clicking below.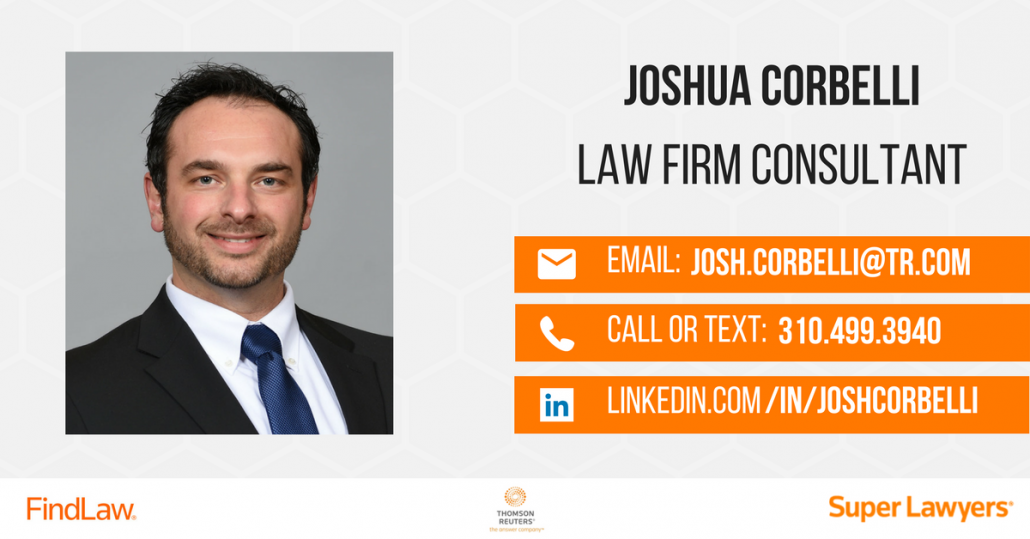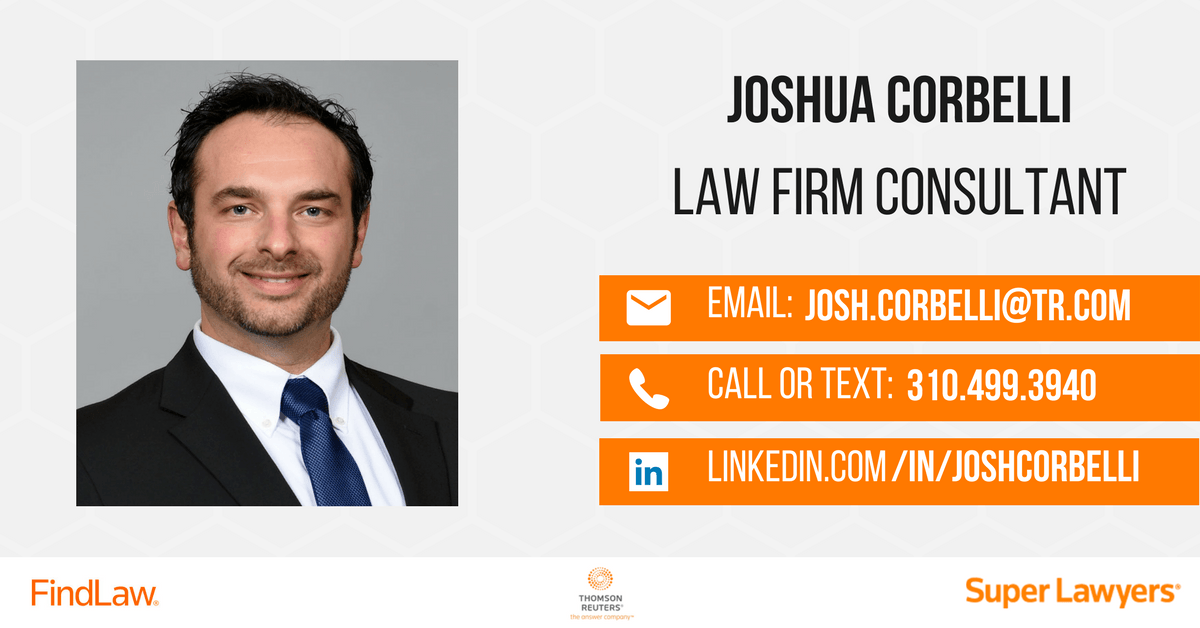 Josh is a brilliant marketer
Sergio Millas
HallPass Media
Josh is a brilliant marketer and phenomenal results-driven digital marketing strategist. He's great at bringing new ideas to the table and more importantly, making sure they are executed at a high level.
He stays on top of the trends, he's diligent and he's enjoyable to work with. I genuinely enjoy working with Josh and can recommend him as an asset to any organization looking for marketing expertise.
You would be fortunate to have Josh
Christopher Levinson
Vititoe Law Group
I have had the pleasure of knowing and working with Josh for several years now. Josh is an approachable, efficient, team leader in an incredibly competitive legal industry. When you work with Josh it quickly becomes apparent that he has an extensive knowledge of digital marketing combined with a creative and keen sense of knowing what your specific needs are, and how to best create and implement a successful marketing strategy for your company. In a world that literally changes daily, you would be fortunate to have Josh as your quarterback leading your team.
I would definitely recommend Josh
Guillermo Ortiz
Rose Klein & Marias
I've had the pleasure of working with Josh for several years. Josh has always gone above and beyond for our firm. His expertise and forwarding thinking approach to our marketing needs has helped us succeed. I would definitely recommend Josh for anyone who is looking to effectively grow their law practice.
Josh is great!
Law Offices of Lauren M. Abrams
Josh is great! He's accessible, responsive and is incredibly knowledgeable. He's always around to help me no matter how mundane my issue or stupid my question. I always enjoy meeting with him, and I've seen incredible results from his work. Cannot recommend Josh Corbelli enough.