Cybersecurity For Small Law Firms
Law firms are recognized as one of the largest cybercriminal targets today.  The ability to breach computer systems has become easier and helps criminals carry out a myriad of crimes.  You may think that the financial industry would be most tempting for criminals because of the direct access to money and financial instruments.  However, it is law firms that hold sensitive information such as trade secrets, information about mergers and acquisitions, and other sensitive information that could be used for economic, social or political gain.  No matter the motive, the consequences for a law firm being targeted by these criminals can be quite severe.  Do you have a cybersecurity plan in place to protect your firm and clients from these criminals and the unforeseen consequences of an attack?
The reason criminals target small law firms is they know they are unprepared.  Of the top 100 law firms, 80% have had their computer system breached.
As a law firm, your reputation is your greatest asset and a breach of privacy and confidentiality is devastating to your reputation.
When formulating a cybersecurity plan for your practice think about protecting your firm against malware attacks, know that cheap hosting like GoDaddy and BlueHost are compromised the most, and use tools such as SSL encryption and HTTPS security.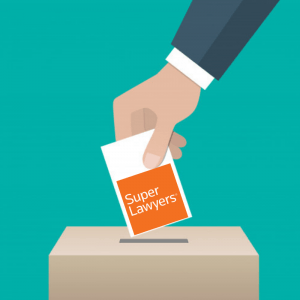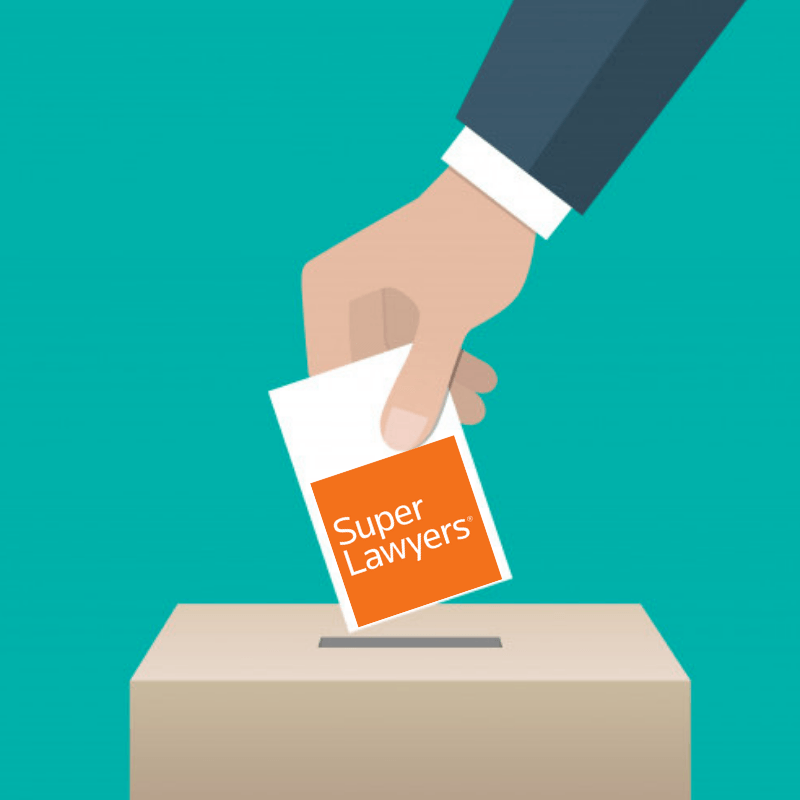 2020 Super Lawyers nomination window is open!
Even if you've been selected in the past, you need to make sure your profile is up to date to be considered. Set up a 20-minute review to make sure you're positioned for success in the selection process.
One of the main ways criminals gain access to small firm data is through malware. Oftentimes cybersecurity companies are not detecting these breaches for nearly a year.  That is why you must 

make sure the company you choose to monitor your system is able to detect these breaches within a week 

so you can control any damage done quickly.  Likewise, your hosting company is equally important.  Cheap hosting such as GoDaddy and BlueHost are compromised the most, while 

Thomson Reuters provides the safest servers available for websites

.  SSL and HTTPS provide an 

encrypted link between a web server and browser so the data remains private as it is passed between the two

.  All websites should be protected by this technology particularly if highly sensitive information is used routinely which is certainly the case for law firms.
Here's Why It Matters To You. As a law firm your clients have entrusted you with their most sensitive problems.  To protect your reputation, it is imperative that you protect the information they have entrusted you with from the exploitation of cybercriminals.
I have successfully helped many small firms in the area choose the most up-to-date, reliable systems available to protect their firm.  To find out more, set up a free consultation by clicking below.
SOURCES: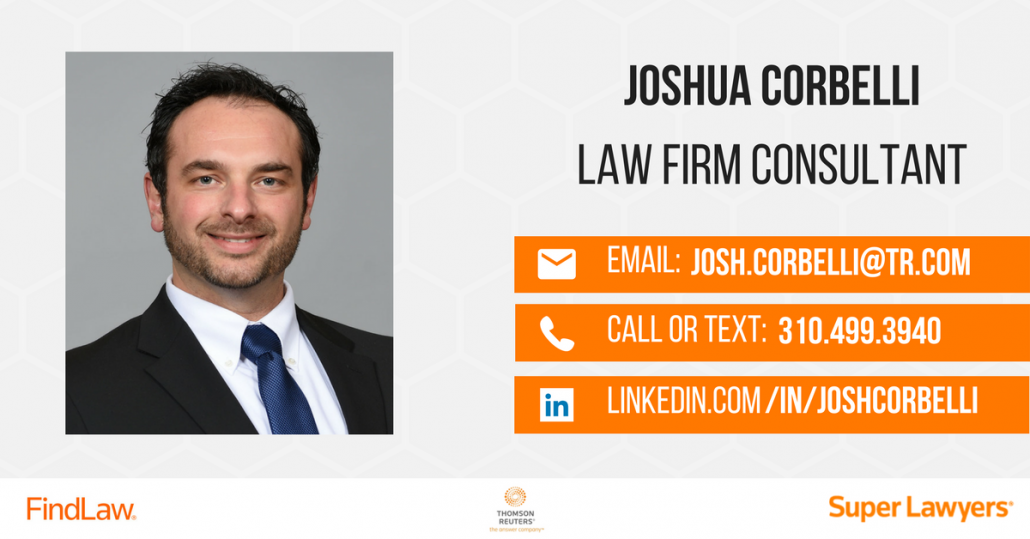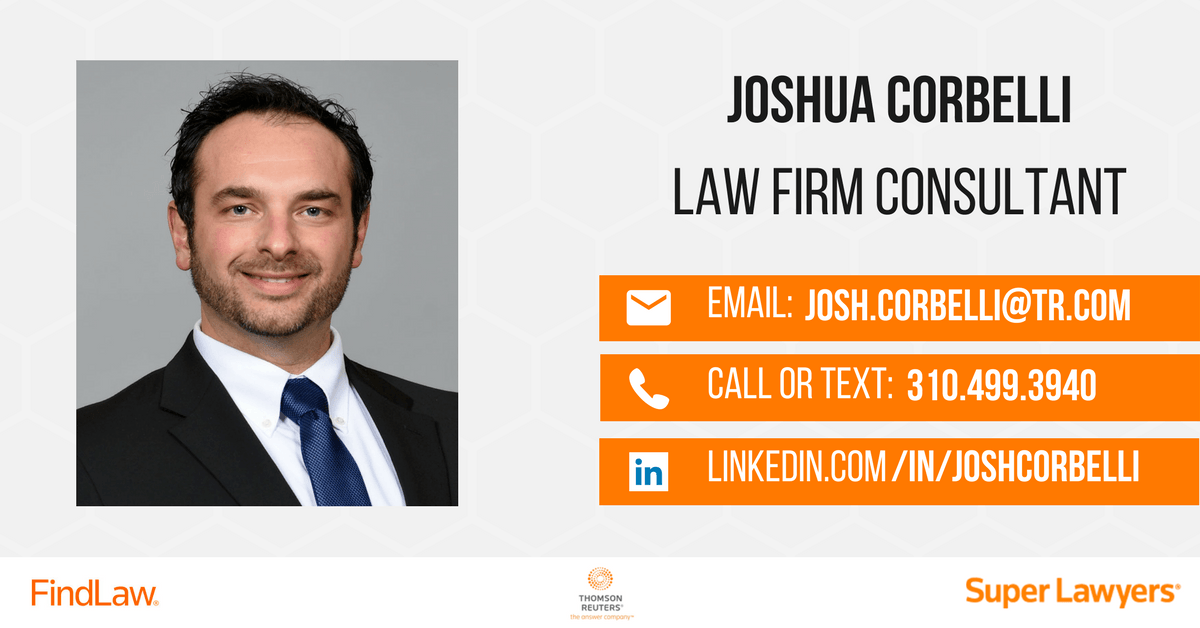 Josh is a brilliant marketer
Sergio Millas
HallPass Media
Josh is a brilliant marketer and phenomenal results-driven digital marketing strategist. He's great at bringing new ideas to the table and more importantly, making sure they are executed at a high level.
He stays on top of the trends, he's diligent and he's enjoyable to work with. I genuinely enjoy working with Josh and can recommend him as an asset to any organization looking for marketing expertise.
You would be fortunate to have Josh
Christopher Levinson
Vititoe Law Group
I have had the pleasure of knowing and working with Josh for several years now. Josh is an approachable, efficient, team leader in an incredibly competitive legal industry. When you work with Josh it quickly becomes apparent that he has an extensive knowledge of digital marketing combined with a creative and keen sense of knowing what your specific needs are, and how to best create and implement a successful marketing strategy for your company. In a world that literally changes daily, you would be fortunate to have Josh as your quarterback leading your team.
I would definitely recommend Josh
Guillermo Ortiz
Rose Klein & Marias
I've had the pleasure of working with Josh for several years. Josh has always gone above and beyond for our firm. His expertise and forwarding thinking approach to our marketing needs has helped us succeed. I would definitely recommend Josh for anyone who is looking to effectively grow their law practice.
Josh is great!
Law Offices of Lauren M. Abrams
Josh is great! He's accessible, responsive and is incredibly knowledgeable. He's always around to help me no matter how mundane my issue or stupid my question. I always enjoy meeting with him, and I've seen incredible results from his work. Cannot recommend Josh Corbelli enough.