Give Your Law Firm's Website A Checkup
You know it is important to routinely maintain your car and get an annual physical at the doctor or a six- month cleaning from your dentist.  It is equally important to give your law firm's website a checkup.  You need to regularly evaluate the performance of your website to see how effectively it is performing and to identify potential problems.
75 percent of people never go beyond the first page of a search on Google and 54 percent of people searching for an attorney use a mobile phone.
The everchanging environment of the internet makes it essential to audit your website on a regular basis to give you the information you need to make actionable changes for healthy web performance.
A checkup provides a comprehensive report of website performance in five key areas:  search, mobile, conversion, speed, and audience friendliness.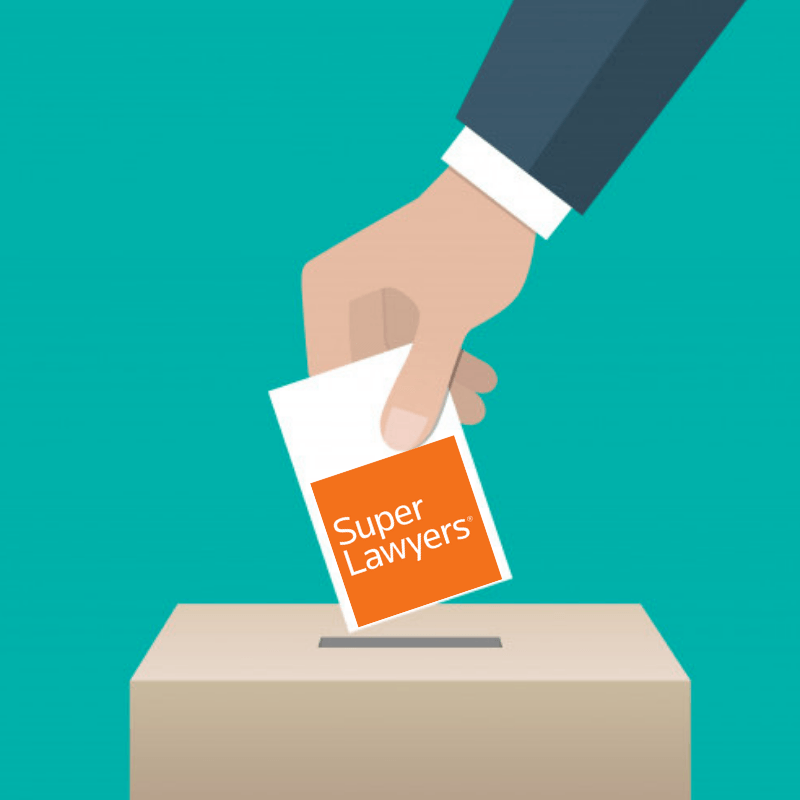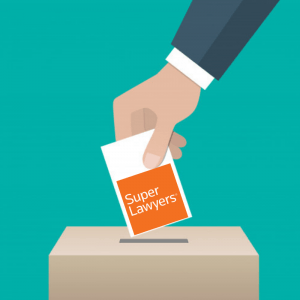 2020 Super Lawyers nomination window is open!
Even if you've been selected in the past, you need to make sure your profile is up to date to be considered. Set up a 20-minute review to make sure you're positioned for success in the selection process.
Search looks at

 things like image optimization, website tagging, inbound links, and legal directories to let you know how visible your site is on places like Google and Bing.  

Look at how well your site holds up on mobile devices

, by looking at your web hosts responsiveness to mobile, check to see if there are plugins on your site that are not compatible with mobile, and check how your site looks on a variety of screen sizes.  

Conversion evaluation

 determines the amount of website visitors that take action with your firm whether it be chat, phone, email, or any other form of engagement.  It measures things like contact information, social media performance, and if the site is Spanish ready.  

Speed looks at what can be done to improve the loading time 

of your site with two seconds being an acceptable guideline.  A website that moves slowly is sure to lose the potential business of prospects. 

A checkup ensures your website is audience friendly.

 Is it made with your clients in mind?   Does it answer the questions they are looking for such as practice areas you specialize in and staff biographies?  How trustworthy is your site is?
Here's Why It Matters To You. Having a healthy website can have a major impact on your search engine ranking and missteps mean less chance of driving quality organic traffic to your site.
I have helped many small firms in the area evaluate the health of their law firm's website. You can set up your free consultation by clicking below.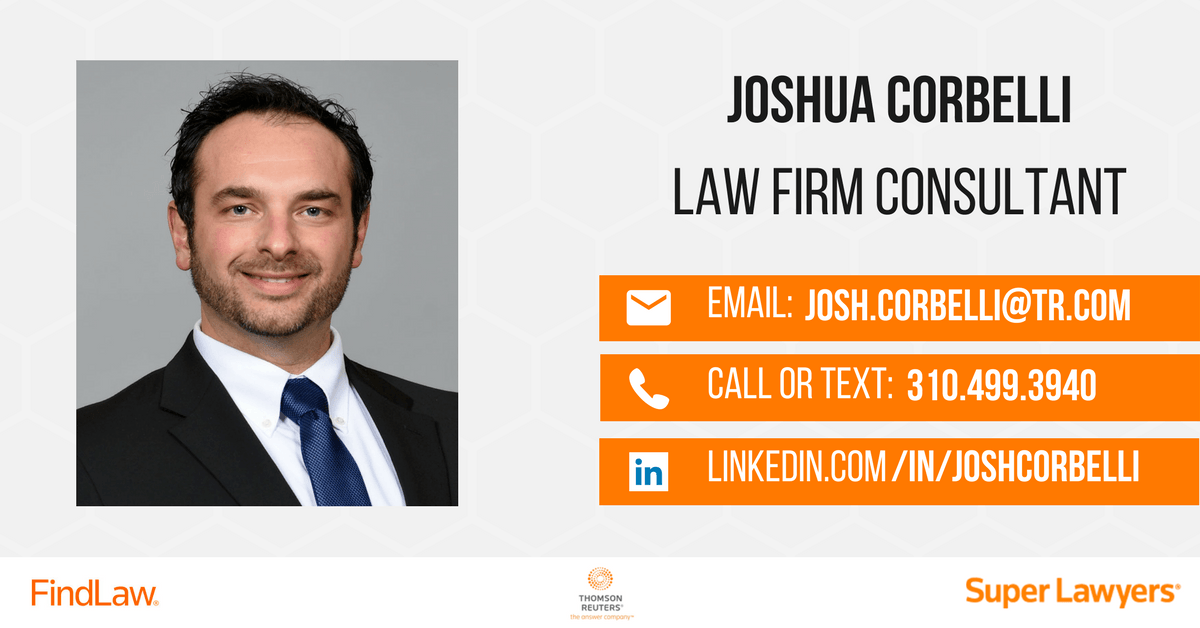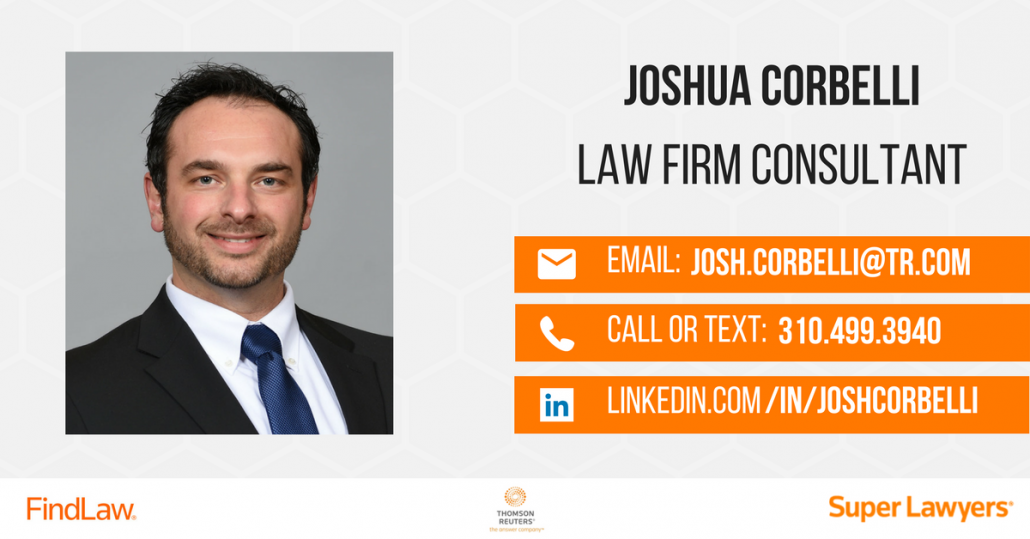 Josh is a brilliant marketer
Sergio Millas
HallPass Media
Josh is a brilliant marketer and phenomenal results-driven digital marketing strategist. He's great at bringing new ideas to the table and more importantly, making sure they are executed at a high level.
He stays on top of the trends, he's diligent and he's enjoyable to work with. I genuinely enjoy working with Josh and can recommend him as an asset to any organization looking for marketing expertise.
You would be fortunate to have Josh
Christopher Levinson
Vititoe Law Group
I have had the pleasure of knowing and working with Josh for several years now. Josh is an approachable, efficient, team leader in an incredibly competitive legal industry. When you work with Josh it quickly becomes apparent that he has an extensive knowledge of digital marketing combined with a creative and keen sense of knowing what your specific needs are, and how to best create and implement a successful marketing strategy for your company. In a world that literally changes daily, you would be fortunate to have Josh as your quarterback leading your team.
I would definitely recommend Josh
Guillermo Ortiz
Rose Klein & Marias
I've had the pleasure of working with Josh for several years. Josh has always gone above and beyond for our firm. His expertise and forwarding thinking approach to our marketing needs has helped us succeed. I would definitely recommend Josh for anyone who is looking to effectively grow their law practice.
Josh is great!
Law Offices of Lauren M. Abrams
Josh is great! He's accessible, responsive and is incredibly knowledgeable. He's always around to help me no matter how mundane my issue or stupid my question. I always enjoy meeting with him, and I've seen incredible results from his work. Cannot recommend Josh Corbelli enough.