I know networking isn't always at the top of our to do list. It can be uncomfortable and time-consuming, but networking is an essential part of building a law practice. Top quality work is just not enough. You need to get your name out there by engaging with others, being vocal about your goals and interests, and building trust with people you might not otherwise have connected with.
Networking is about sharing and forming trust by helping others, not taking.
By engaging and finding opportunities to help others you can successfully strengthen your business connections.
Don't just network to collect business cards and be seen.  Be intentional when you are networking.   Set a goal for yourself.  Know what you are wanting to accomplish and find networking opportunities where you are likely to meet that goal.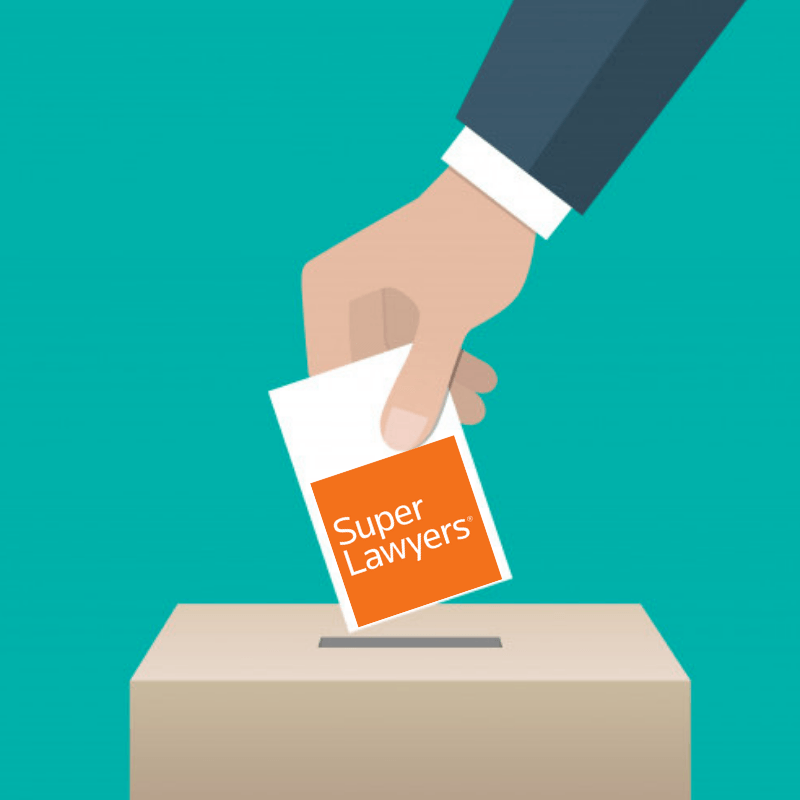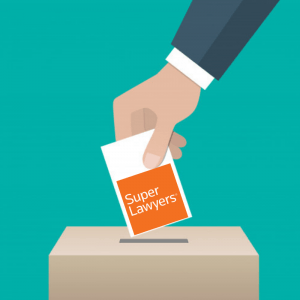 2020 Super Lawyers nomination window is open!
Even if you've been selected in the past, you need to make sure your profile is up to date to be considered. Set up a 20-minute review to make sure you're positioned for success in the selection process.
Be able to articulate specifically and effectively to others what your goals are and what you are looking for. Be sure to remember key details about the person you've just met. By remembering details of their life, occupation, family or any noteworthy item you can stand out in that person's mind for weeks or months after you've met. This helps establish a personal connection and show that you provide a personal level of service.  Be sure to follow up if you have a great conversation with someone by sending him or her a note and remarking about something specific you spoke about. If you offered to help him or her in some way, be sure to follow through.
Whether you're fresh out of law school or a seasoned lawyer finding the right clients is essential.
I have successfully helped many small firms in the area grow their practices and attain their business goals.  Set up a free consultation by clicking below.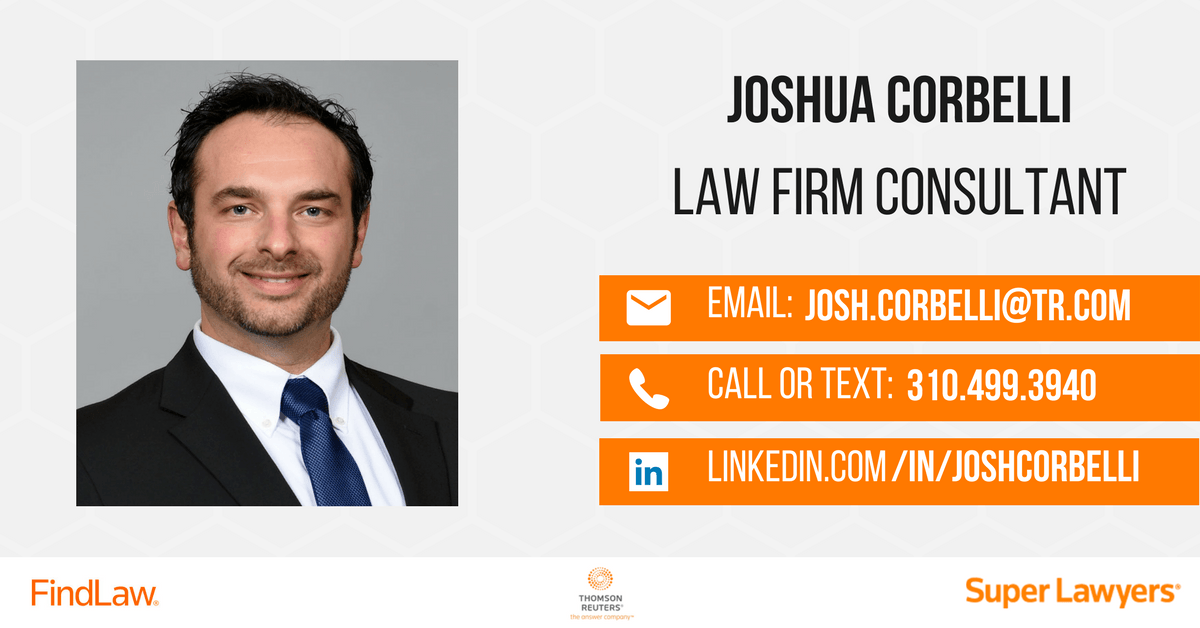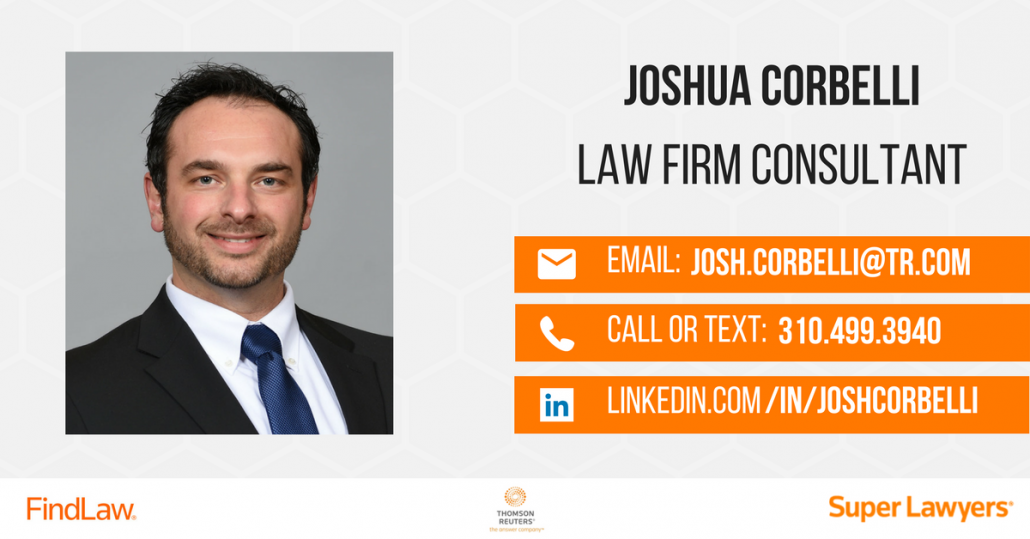 Josh is a brilliant marketer
Sergio Millas
HallPass Media
Josh is a brilliant marketer and phenomenal results-driven digital marketing strategist. He's great at bringing new ideas to the table and more importantly, making sure they are executed at a high level.
He stays on top of the trends, he's diligent and he's enjoyable to work with. I genuinely enjoy working with Josh and can recommend him as an asset to any organization looking for marketing expertise.
You would be fortunate to have Josh
Christopher Levinson
Vititoe Law Group
I have had the pleasure of knowing and working with Josh for several years now. Josh is an approachable, efficient, team leader in an incredibly competitive legal industry. When you work with Josh it quickly becomes apparent that he has an extensive knowledge of digital marketing combined with a creative and keen sense of knowing what your specific needs are, and how to best create and implement a successful marketing strategy for your company. In a world that literally changes daily, you would be fortunate to have Josh as your quarterback leading your team.
I would definitely recommend Josh
Guillermo Ortiz
Rose Klein & Marias
I've had the pleasure of working with Josh for several years. Josh has always gone above and beyond for our firm. His expertise and forwarding thinking approach to our marketing needs has helped us succeed. I would definitely recommend Josh for anyone who is looking to effectively grow their law practice.
Josh is great!
Law Offices of Lauren M. Abrams
Josh is great! He's accessible, responsive and is incredibly knowledgeable. He's always around to help me no matter how mundane my issue or stupid my question. I always enjoy meeting with him, and I've seen incredible results from his work. Cannot recommend Josh Corbelli enough.