Law Firm Pay-Per-Click Advertising
The first thing someone does when they are beginning to find a lawyer is they start to enter words or phrases into a search engine like Google or Bing.  These "keywords" are used to help them find the type of lawyer they want based on certain criteria such as location or practice area.  At the top of these search results will be PPC advertisements and those advertisements are the most likely to gain the attention and business of the potential client.
Before nonpaid results, on the top of the page, there are typically up to four paid ads and then up to three ads below the nonpaid results.
By improving factors that Google uses to determine ad rank, other than the bid, you can improve your return on investment without increasing your budget.
There are many things to consider in order to get your ad to show up on the most advantageous spots on the results page such as the right keywords, ad extensions, landing page, and ongoing PPC campaigns.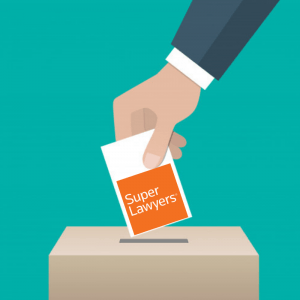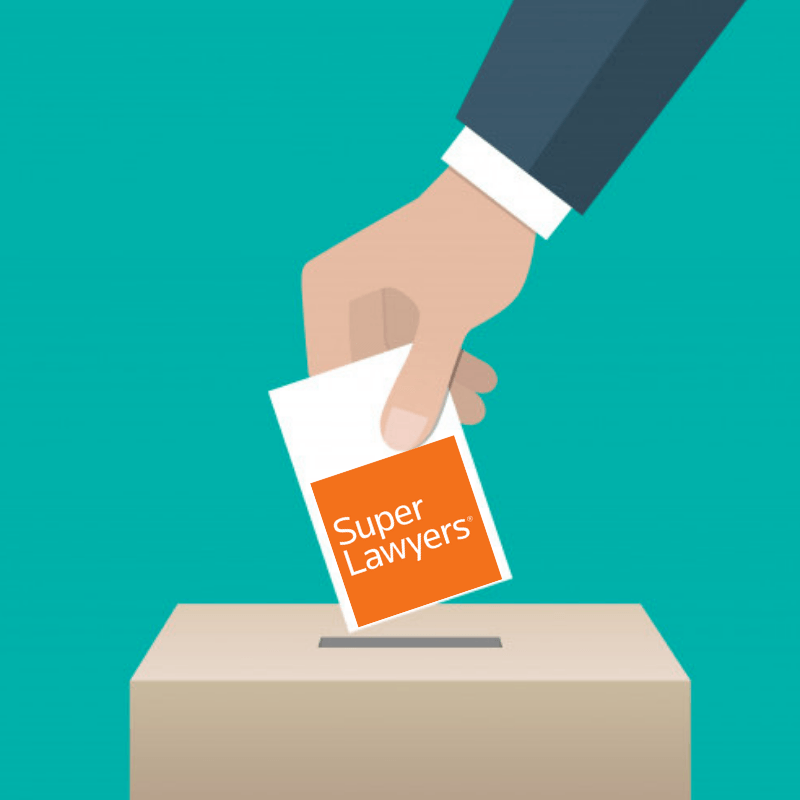 2020 Super Lawyers nomination window is open!
Even if you've been selected in the past, you need to make sure your profile is up to date to be considered. Set up a 20-minute review to make sure you're positioned for success in the selection process.
Many law firms think that to be the most successful competitor you need to be the highest bidder, but the most important thing is to bid on the 

keywords that most people are using to find your type of firm.

  Another way to add value and relevance to a legal consumer's search is to use 

ad extensions which give consumers more information 

such as clickable phone numbers, addresses and site links that make it easier to choose your business and they help Google see your ad as a place people will receive a positive experience so they rank it higher.  Another way to make sure a potential client gets a good user experience is to 

make sure the landing pages you create provides the information someone doing that search would be looking for 

so that they don't have to spend time looking for what they want.  Be sure to make it easy for them.  Lastly, don't think of PPC as a strategy to use in the short-term until more people are finding you organically.  Maximize your return on investment by 

keeping your ads running for the long term.

  Nonpaid search does not take the place of paid search and paid search does not take the place of nonpaid search.  Both tactics need to be used simultaneously to get the best results.
Here's Why It Matters To You. By focusing on both paid and nonpaid search results you are able to maximize your visibility so that you are capturing the attention of potential clients; not your competitors.
I have helped many small firms in the area navigate the complexities of PPC advertising successfully.  Set up your free consultation by clicking below.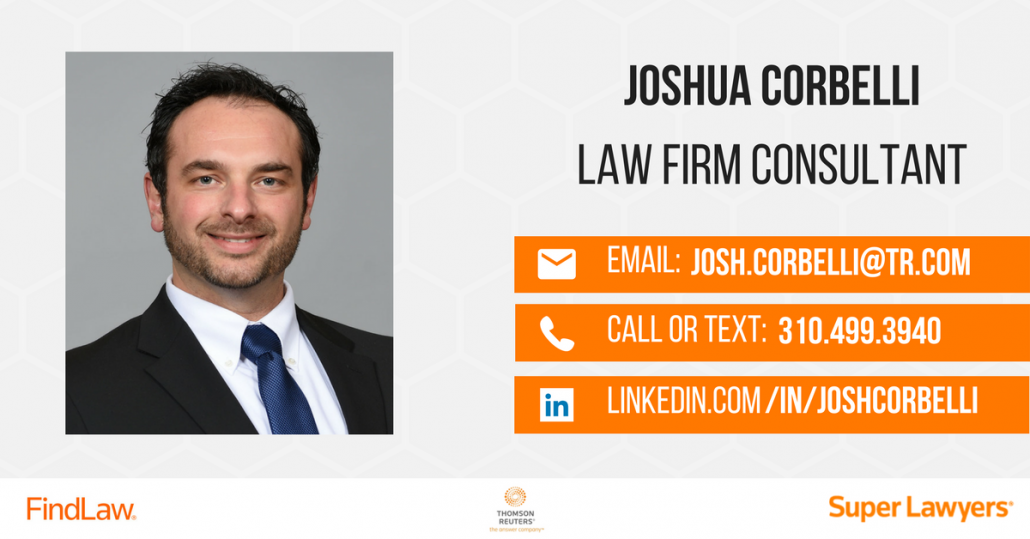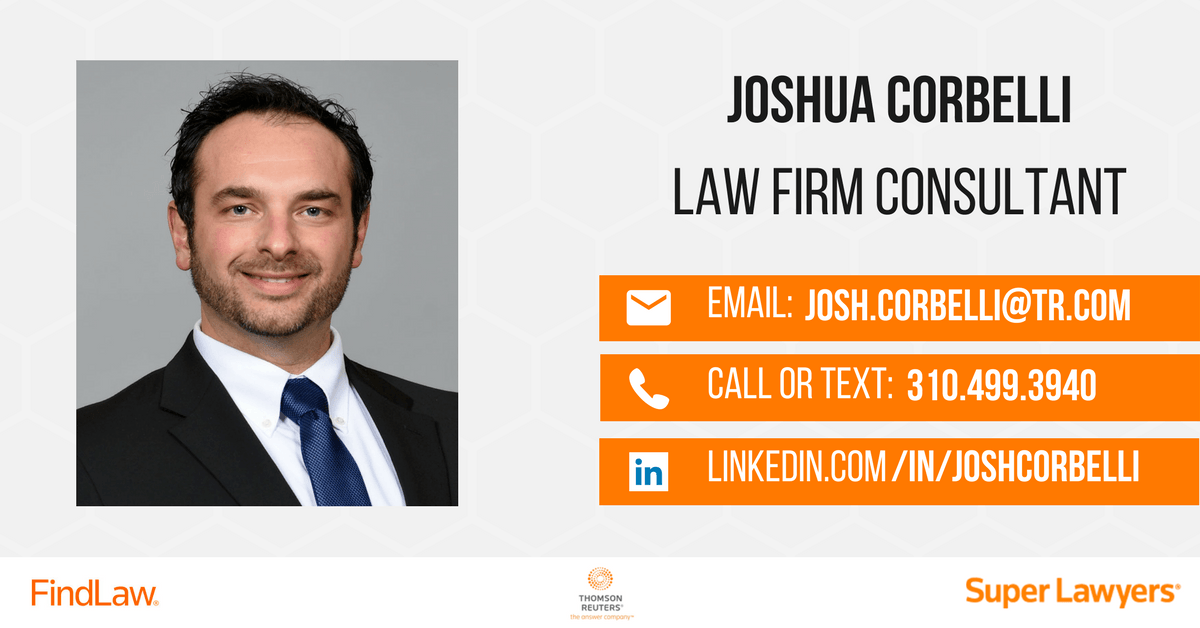 Josh is a brilliant marketer
Sergio Millas
HallPass Media
Josh is a brilliant marketer and phenomenal results-driven digital marketing strategist. He's great at bringing new ideas to the table and more importantly, making sure they are executed at a high level.
He stays on top of the trends, he's diligent and he's enjoyable to work with. I genuinely enjoy working with Josh and can recommend him as an asset to any organization looking for marketing expertise.
You would be fortunate to have Josh
Christopher Levinson
Vititoe Law Group
I have had the pleasure of knowing and working with Josh for several years now. Josh is an approachable, efficient, team leader in an incredibly competitive legal industry. When you work with Josh it quickly becomes apparent that he has an extensive knowledge of digital marketing combined with a creative and keen sense of knowing what your specific needs are, and how to best create and implement a successful marketing strategy for your company. In a world that literally changes daily, you would be fortunate to have Josh as your quarterback leading your team.
I would definitely recommend Josh
Guillermo Ortiz
Rose Klein & Marias
I've had the pleasure of working with Josh for several years. Josh has always gone above and beyond for our firm. His expertise and forwarding thinking approach to our marketing needs has helped us succeed. I would definitely recommend Josh for anyone who is looking to effectively grow their law practice.
Josh is great!
Law Offices of Lauren M. Abrams
Josh is great! He's accessible, responsive and is incredibly knowledgeable. He's always around to help me no matter how mundane my issue or stupid my question. I always enjoy meeting with him, and I've seen incredible results from his work. Cannot recommend Josh Corbelli enough.