Making A Good First Impression
Paying attention to details is essential to creating a positive first impression to legal customers who can easily and quickly click on the next firm if they fill amiss with yours. This is why it is so essential for small firms to take an active and well thought out approach to first images and impressions potential clients are seeing on their website and social media.  90% of people feel that an attorney's reputation is a top priority in choosing an attorney and 70% use the internet and online reviews to make that determination.
"You never get a second chance to make a first impression."
Most people form an opinion of your firm in the first 30 seconds of making contact.
Here are five areas to concentrate on to create a positive first impression for prospective clients:  prepare your website, improve site visibility, handle online reviews, create a social media presence, and pay attention to the little things.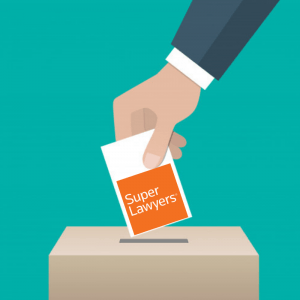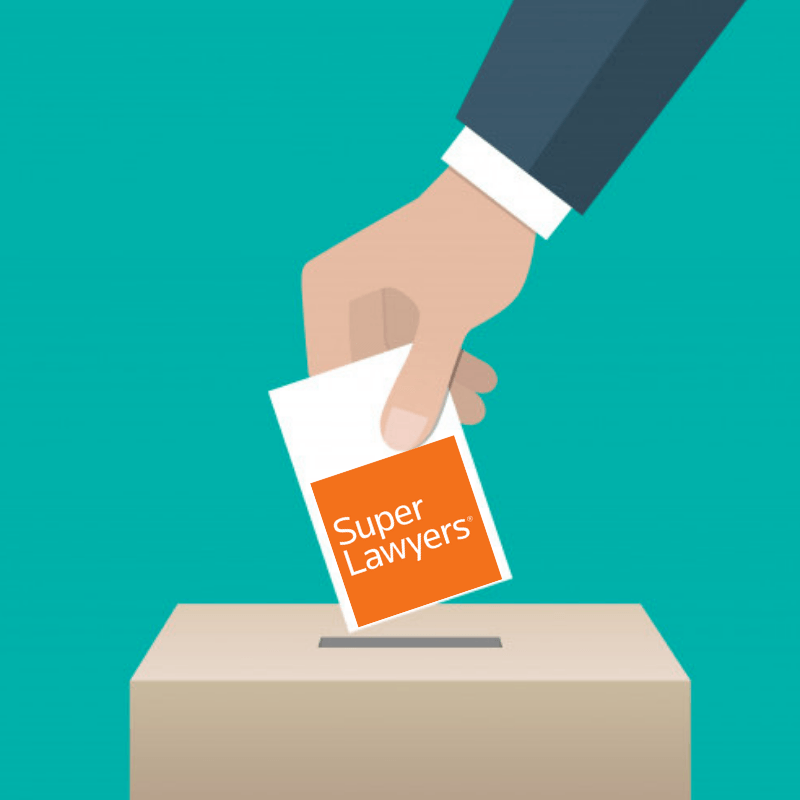 2020 Super Lawyers nomination window is open!
Even if you've been selected in the past, you need to make sure your profile is up to date to be considered. Set up a 20-minute review to make sure you're positioned for success in the selection process.
Ask what 

message, tone, and information your website projects

 to the viewer.  Is it organized in a way where information can be obtained easily?  Is your contact information prominently displayed?  Do you have a 

solid SEO strategy 

in place that is driving traffic to your website that converts into paying clientele?  Make sure you are listed on sites like Google My Business and Findlaw that help people find your firm and 

give them a chance to review what past clients are saying about you. 

Create an action plan for handling negative reviews and be diligent in addressing them.  Regularly post and tweet 

messages on Facebook, LinkedIn, and Twitter that are consistent with the message you are using on your website. 

Pay attention to operational details such as the message, tone, and process your employees are using on phone calls with potential clients.  

Listen to each unique need

 before moving ahead with your credentials and fees.  Treat everyone with courtesy, respect, and empathy.
Here's Why It Matters To You. By making a positive first impression you can end the online search of prospective legal clients with your firm.
I have successfully helped many small firms in the area give their prospective clients a first impression that emphasizes their firm's best qualities.  Set up a free consultation by clicking below.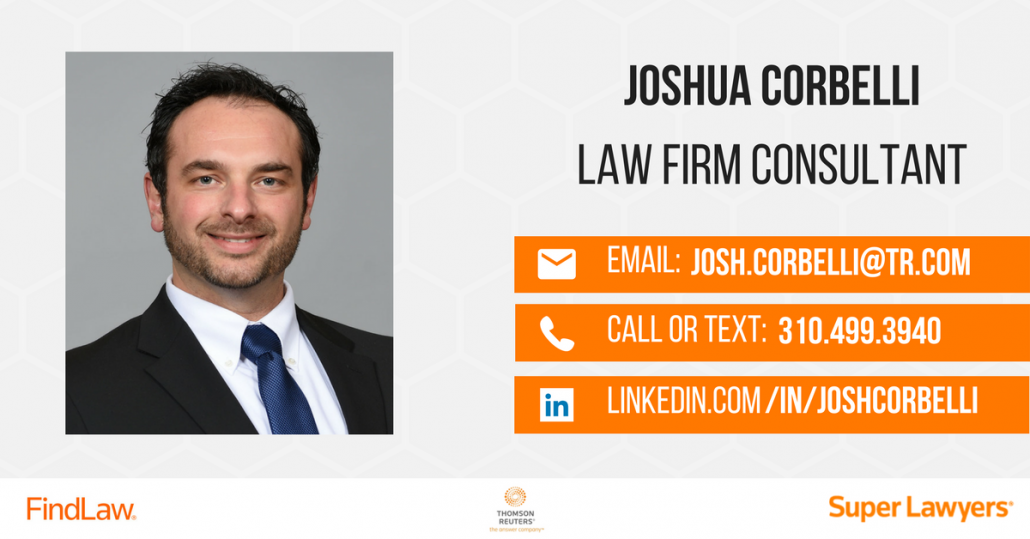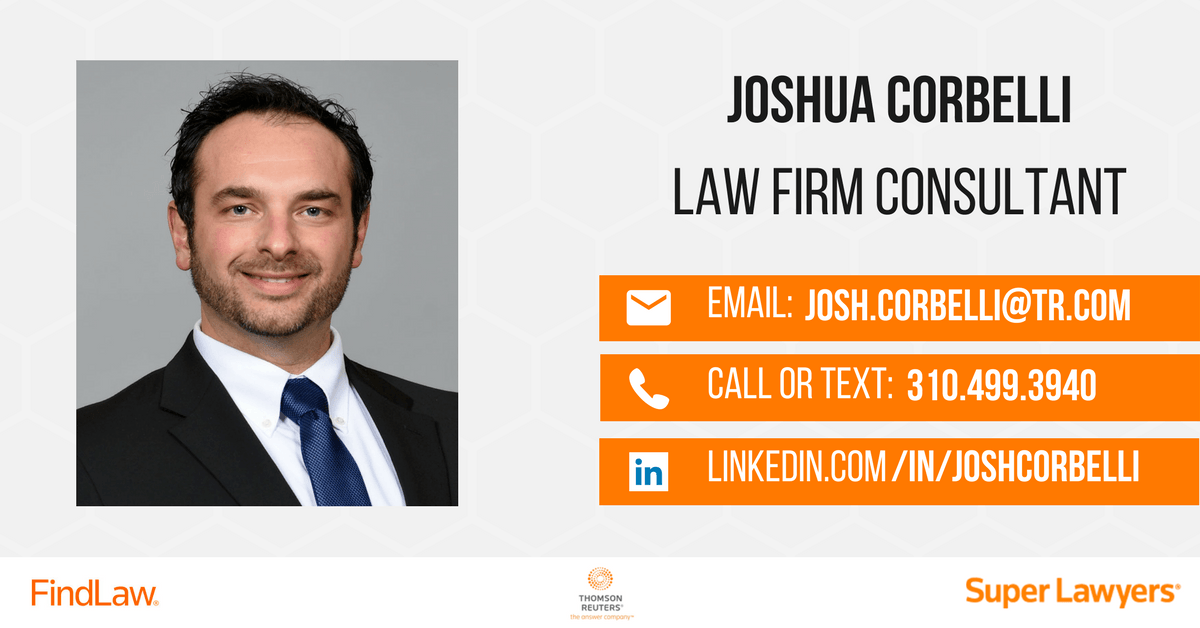 Josh is a brilliant marketer
Sergio Millas
HallPass Media
Josh is a brilliant marketer and phenomenal results-driven digital marketing strategist. He's great at bringing new ideas to the table and more importantly, making sure they are executed at a high level.
He stays on top of the trends, he's diligent and he's enjoyable to work with. I genuinely enjoy working with Josh and can recommend him as an asset to any organization looking for marketing expertise.
You would be fortunate to have Josh
Christopher Levinson
Vititoe Law Group
I have had the pleasure of knowing and working with Josh for several years now. Josh is an approachable, efficient, team leader in an incredibly competitive legal industry. When you work with Josh it quickly becomes apparent that he has an extensive knowledge of digital marketing combined with a creative and keen sense of knowing what your specific needs are, and how to best create and implement a successful marketing strategy for your company. In a world that literally changes daily, you would be fortunate to have Josh as your quarterback leading your team.
I would definitely recommend Josh
Guillermo Ortiz
Rose Klein & Marias
I've had the pleasure of working with Josh for several years. Josh has always gone above and beyond for our firm. His expertise and forwarding thinking approach to our marketing needs has helped us succeed. I would definitely recommend Josh for anyone who is looking to effectively grow their law practice.
Josh is great!
Law Offices of Lauren M. Abrams
Josh is great! He's accessible, responsive and is incredibly knowledgeable. He's always around to help me no matter how mundane my issue or stupid my question. I always enjoy meeting with him, and I've seen incredible results from his work. Cannot recommend Josh Corbelli enough.