The Modern Website Checklist
The rise of blended search, meaning search results pull up a variety of media not just websites when a query is entered, has made the task of rising to the top of the search results more complicated.  The idea is to provide more useful results for the user by including video, ads, news, maps and other additional resources along with website results. With blended search, a website is no longer the only component of your digital marketing strategy.  We will summarize a Thomson Reuters white paper "Is Your Firm Ready For The New World Of Search" which talks about how to succeed amidst these new digital realities.  Click here to read the full white paper.
Optimize your online presence for the person on the other end of the search – not only your website.
Law firms that choose to ignore optimizing for blended search will get left behind.
To optimize in today's digital environment you need to use and optimize a variety of resources that make up your digital presence such as images, video, knowledge graphs, featured snippets, and PPC Advertising.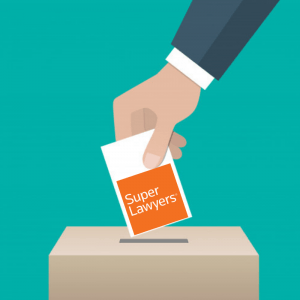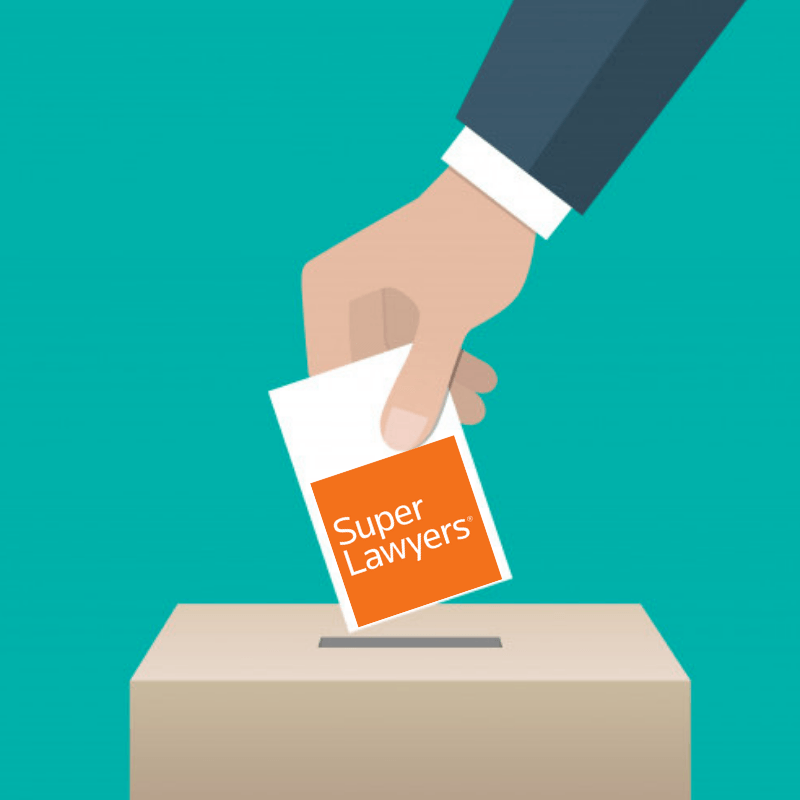 2020 Super Lawyers nomination window is open!
Even if you've been selected in the past, you need to make sure your profile is up to date to be considered. Set up a 20-minute review to make sure you're positioned for success in the selection process.
23% of desktop and 16% of mobile searches contain images.  By 

looking for ways to incorporate images into online campaigns 

you not only give potential clients a stronger impression, but you also show in more searches.  With videos showing in 22% of desktop and 23% of mobile searches, it is time for your firm to produce an online video!  A key advantage of 

having a video introduce your firm

 is that it can easily be made discoverable to search engines.  Knowledge graphs showed in 35% of desktop and 32% of mobile searches which means 

optimizing for knowledge graphs needs to be high on the priority list.

 It includes information such as name, hours, address, phone number, customer reviews photos, and maps.  

A featured snippet highlights an answer to a question and the website where the answer came from.

  Even though snippets only show in 16% of desktop and 4% of mobile searches they are still desirable because not only do they not have a lot of competition but also most potential clients start with a question when beginning their search for a lawyer.  Buying PPC ads do not guarantee top placement in the search results. By 

using the right keywords that specify your location and expertise, leveraging ad extensions that focus on your potential client's concerns 

you can get your postings to stand out among the crowd.
Here's Why It Matters To You. With the frequent changes and complexities in search algorithms, your law firm can never consider its digital marketing strategy a set-it-and-forget-it matter.
I have successfully helped many small firms in the area keep up with the everchanging SEO environment.  To learn more set up a free consultation by clicking below.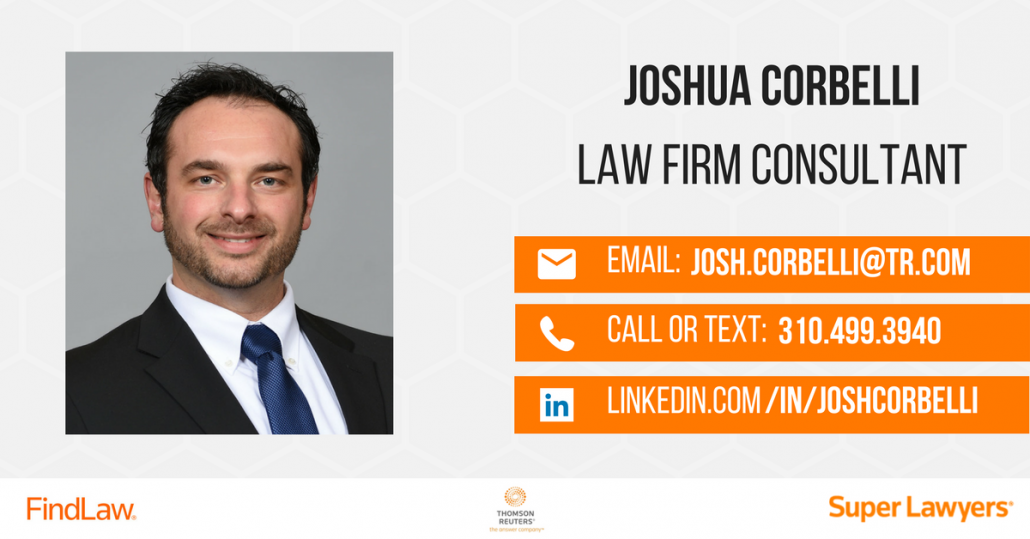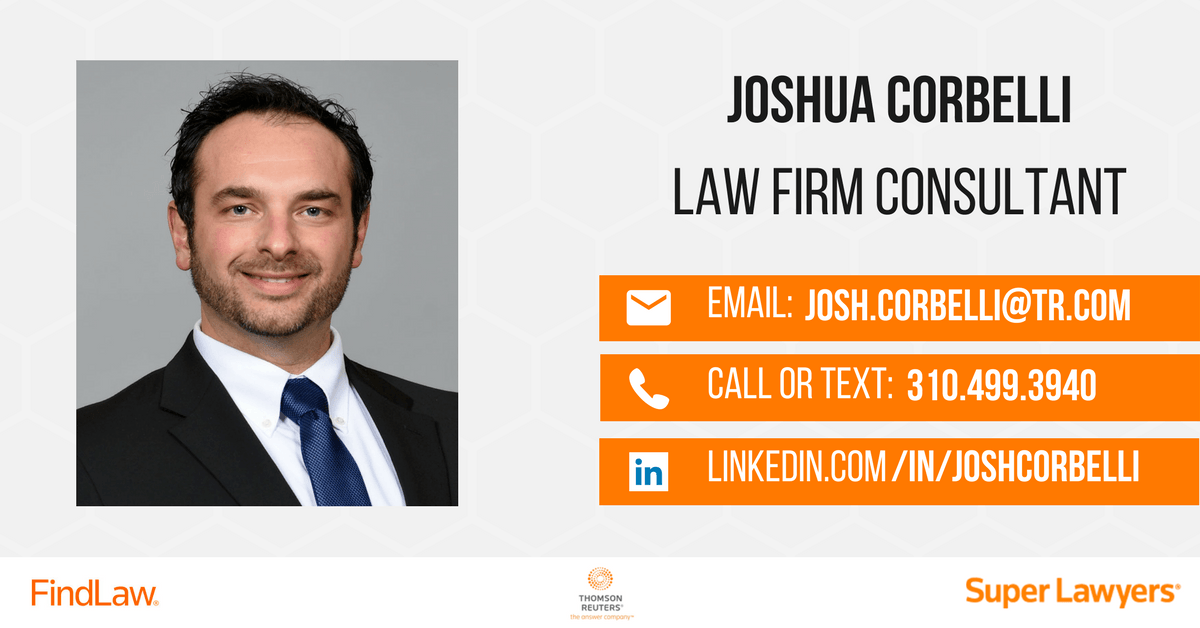 Josh is a brilliant marketer
Sergio Millas
HallPass Media
Josh is a brilliant marketer and phenomenal results-driven digital marketing strategist. He's great at bringing new ideas to the table and more importantly, making sure they are executed at a high level.
He stays on top of the trends, he's diligent and he's enjoyable to work with. I genuinely enjoy working with Josh and can recommend him as an asset to any organization looking for marketing expertise.
You would be fortunate to have Josh
Christopher Levinson
Vititoe Law Group
I have had the pleasure of knowing and working with Josh for several years now. Josh is an approachable, efficient, team leader in an incredibly competitive legal industry. When you work with Josh it quickly becomes apparent that he has an extensive knowledge of digital marketing combined with a creative and keen sense of knowing what your specific needs are, and how to best create and implement a successful marketing strategy for your company. In a world that literally changes daily, you would be fortunate to have Josh as your quarterback leading your team.
I would definitely recommend Josh
Guillermo Ortiz
Rose Klein & Marias
I've had the pleasure of working with Josh for several years. Josh has always gone above and beyond for our firm. His expertise and forwarding thinking approach to our marketing needs has helped us succeed. I would definitely recommend Josh for anyone who is looking to effectively grow their law practice.
Josh is great!
Law Offices of Lauren M. Abrams
Josh is great! He's accessible, responsive and is incredibly knowledgeable. He's always around to help me no matter how mundane my issue or stupid my question. I always enjoy meeting with him, and I've seen incredible results from his work. Cannot recommend Josh Corbelli enough.