Many law firms claim that 90% of their business comes from referrals.  The idea is that there is no need for marketing because most of your business comes from referrals anyway.  However, referrals come in waves.  You may get 3 referrals this month and then 0 referrals next month.  Referral fees can be very high and referral sources change jobs, retire, and pass away.
The first thing someone does when they are given your name as a referral is 

pull out their phone 

to see how you compare to the other names they were referred to as well.

Is your mobile presence optimized?

  If not, chances are you are leaving money on the table with referrals who call another firm.
How are you securing your referrals?  How are you supplementing your referral base during times when referrals run low?
In order to secure your referral base, you need to build a solid brand foundation and a highly targeted online presence.

  Doing this will also allow you to supplement your referral base with a steady flow of high-quality clients each month.   It will also help raise brand awareness with attorneys and other professionals who could become an additional source for referrals.
Here's Why It Matters To You. Would you like to 

stabilize your cash flow

 during months when no referrals are coming in?  Would you like to 

attract new sources for referrals

?  Would you like to 

make sure

 that your online presence will ensure that 

people who are referred to your firm will actually pick up the phone and call you

?
If your answer is yes to the above questions, all you need to do is click below to schedule a free 30-minute consultation to see how we can help you build your brand and optimize your online presence.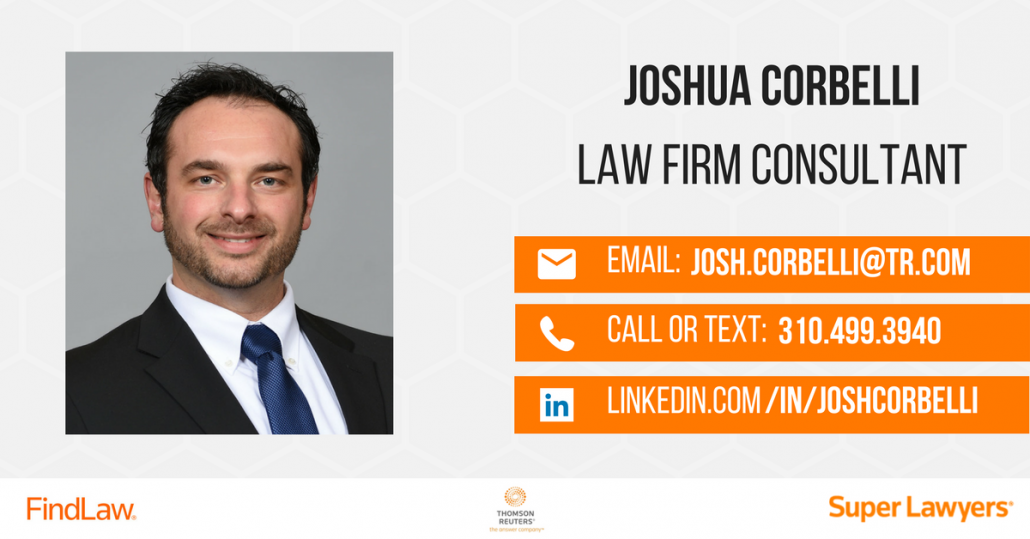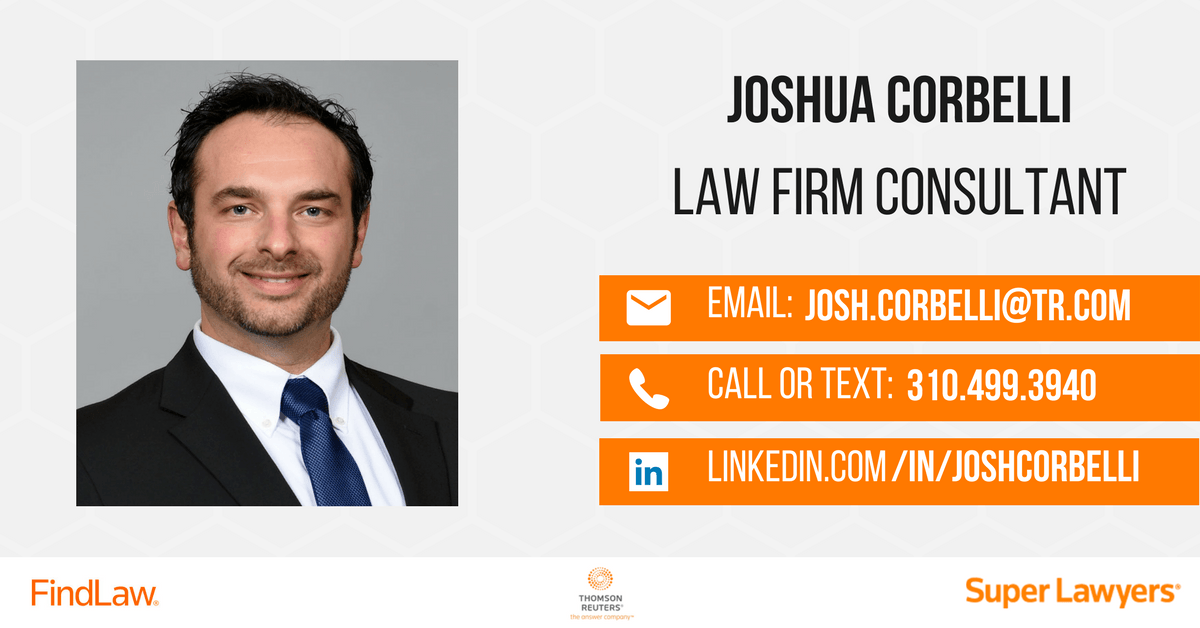 Josh is a brilliant marketer
Sergio Millas
HallPass Media
Josh is a brilliant marketer and phenomenal results-driven digital marketing strategist. He's great at bringing new ideas to the table and more importantly, making sure they are executed at a high level.
He stays on top of the trends, he's diligent and he's enjoyable to work with. I genuinely enjoy working with Josh and can recommend him as an asset to any organization looking for marketing expertise.
You would be fortunate to have Josh
Christopher Levinson
Vititoe Law Group
I have had the pleasure of knowing and working with Josh for several years now. Josh is an approachable, efficient, team leader in an incredibly competitive legal industry. When you work with Josh it quickly becomes apparent that he has an extensive knowledge of digital marketing combined with a creative and keen sense of knowing what your specific needs are, and how to best create and implement a successful marketing strategy for your company. In a world that literally changes daily, you would be fortunate to have Josh as your quarterback leading your team.
I would definitely recommend Josh
Guillermo Ortiz
Rose Klein & Marias
I've had the pleasure of working with Josh for several years. Josh has always gone above and beyond for our firm. His expertise and forwarding thinking approach to our marketing needs has helped us succeed. I would definitely recommend Josh for anyone who is looking to effectively grow their law practice.
Josh is great!
Law Offices of Lauren M. Abrams
Josh is great! He's accessible, responsive and is incredibly knowledgeable. He's always around to help me no matter how mundane my issue or stupid my question. I always enjoy meeting with him, and I've seen incredible results from his work. Cannot recommend Josh Corbelli enough.